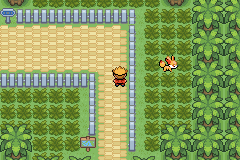 Pokemon: Beedrill, Chansey, Vibrava, Butterfree, Scraggy, Fennekin (special)
You can fly to Palmtree Resort after reaching Palmtree Park
Under Construction (please do not remove) from previous editor: As Froakie and Chespin appear elsewhere, not yet discovered Chespin but discovered Froakie he is in Sinistrus Forest.

Ad blocker interference detected!
Wikia is a free-to-use site that makes money from advertising. We have a modified experience for viewers using ad blockers

Wikia is not accessible if you've made further modifications. Remove the custom ad blocker rule(s) and the page will load as expected.